Asko Australia investigates freestanding refrigeration category
To complement existing built-in range.
Asko has confirmed it is researching the freestanding refrigeration market in Australia with a view to launching a range of products to complement its existing built-in refrigeration products as well as its laundry, dishwasher and cooking products already in the market.
In an exclusive interview conducted recently in Stockholm during the launch of the company's new Pro Home Laundry products, Gorenje Group CEO and President, Franjo Bobinac told Appliance Retailer that there are plans to launch a range of freestanding refrigeration into the Australian market.
"Australian retailers will eventually see freestanding refrigeration in the future as we would like to present the entire portfolio of products for consumers who are looking for a complete range," Bobinac said.
Asko Pro Series integrated refrigerator RF2826 is currently on the market
Asko Australia managing director, Crt Prasnikar told Appliance Retailer that there are certain requirements and idiosyncrasies that need to be taken into consideration before the commitment is made to a local freestanding refrigeration range launch.
"The needs for the Australian refrigeration market are different to the European market, so further research and development is required to deliver the appropriate dimensions and specifications for the Australian retailer and consumer.
Asko currently sells its Pro Series built-in refrigeration products through selected premium retailers including E&S Trading, Winning Appliances, Morrisons Betta Home Living, Brisbane Appliance Sales and Status Plus.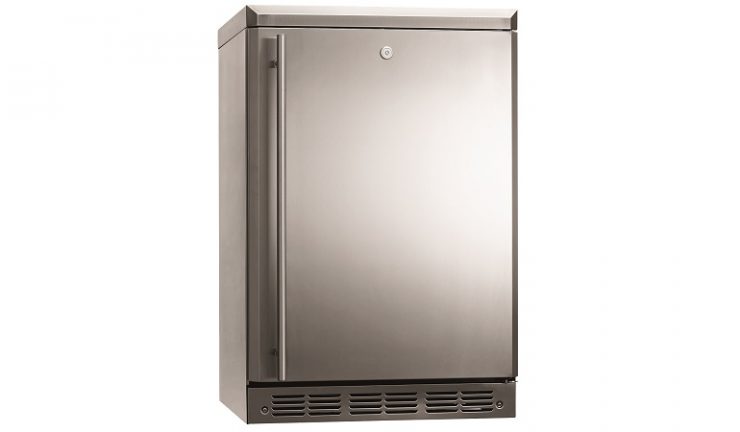 Asko outdoor refrigerator R2303 is also currently on the market

The Asko RF2826 refrigerator features 445 litre capacity and retails for $13,999, and the Asko R2303 outdoor model with 158 litre capacity retails for $2,499.

Bobinac said that the Australian market is now the largest country for Asko globally, and one of the reasons it has grown so quickly is that it has adopted new product categories including the range of cooking products which draw on the expertise from the brand's parent company the Gorenje Group.

"When Gorenje acquired Asko, it was known as a wets brand – a producer of washers, dryers and dishwashers. Since then, Asko has become a full range company and I think also within the Gorenje Group we combined all of the knowledge coming from Scandinavia and from our HQ to deliver a number of synergies," Bobinac told Appliance Retailer.

"The Asko Elements cooking range for example is one of the top lines of built-in cooking appliances for the Gorenje Group. It is no coincidence as we have a lot of expertise in this regard as we are not the follower in this field – we are the trend setter in our industry. The beauty of Asko being within the Gorenje Group, it that it is a standalone brand, but still integrated at this same time.

"Asko is a jewel with a lot of tradition inspired by Scandinavia, but for many years the business was stuck in the middle because of ownership structures and other distractions, but the Gorenje Group has put the brand back into a position to be able to operate separately, but still remain integrated and benefit from the resources within a larger company," he said.

Tags: featured-post